PPC or Pay Per Click has been the gamechanger for marketing over the last 20 years.  Google revolutionized marketing implementing their Google Ads service which almost single handily made them one of the largest companies on the planet
Google Pay Per Click was responsible for the shift in marketing dollars from print and more traditional media to Digital Marketing.  Having the ability to target a very specific group of people by showing ads when people put in certain search terms opened the door for all types of internet advertising
Remarketing was another product pioneered by Google.  Because of Google's massive reach across the internet, you have the ability to follow people as they browse the web, with your branding and advertising customized for exactly them
Since the explosion of pay per click marketing, there are now thousands of channels that will take your advertising spend on a Pay Per Click basis.  Google is still the dominant player in the field and offers tons of free online advertising tools to assist and analyze even the most complex of digital marketing strategies. 
Ready To Dominate Google?

One Click SEO provides affordable Google Pay Per Click setup and ongoing monitoring and tweaking of your digital marketing campaigns.  Because One Click SEO is an SEO Agency, we generally use the targeting aspects of PPC to drive traffic and jump-start rankings as well as instantly provide quality traffic and leads. 
We have extensive experience in the PPC including the most complex of online marketing strategies including:
Google PPC Campaigns

Hyper-Targeted Display Advertising

Mobile Based "Call Now" Google Ads

Google Shopping Ads

Google Remarking Ads
Regardless of whether we are setting your Google Ads (formally Google Adwords) account, or if we are taking over another digital marketer's work, you always have 100% access.  We never run your online advertising through OUR account and you pay all Google advertising fees directly to Google – with no markup from us. 
Our Approach to
Google Ads
There are many instances where Google Ads (formally Google Adwords) can be responsible for the lion's share of your online visibility and website traffic.  As a general rule, if that is your intention, we may NOT be the best choice for you
We look at Google Ads as a very efficient way to drive hyper-targeted internet traffic directly to the pages on your website for maximum conversion.   We use that traffic to gain page authority to have that specific page rank well on Google for the exact same search terms
We use Google Ads traffic to augment our SEO efforts and as your website starts organically ranking, we can reduce the Pay Per Click spend or redirect it towards another channel such as re-marketing
We believe that for most businesses,  the best long term Return on Investment is search engine optimation.  PPC traffic augments our SEO efforts to provide instant traffic and shorten the time needed to see an ROI on your digital marketing strategy. 
With our goal being ROI – we have found a synergy with using PPC and SEO together.  After time, when the SEO efforts are kicking in, we can reduce the Google pay per click spend or re-allocate it.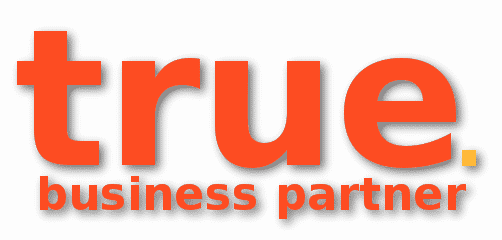 As your full-service Digital Marketing Consultant, we learn your business so we can create the best PPC strategy to augment your other internet visibility.   We look at your ROI as our success. 
With One Click SEO, your PPC ad spend decreases as your web traffic continue to increase from search engine optimization. This provides a decrease in overall spend as traffic increases. 
Because we are not only an SEO Agency but a full Digital Marketing firm, we understand how all of the pieces of an Internet Marketing Campaign fit together to create synergy.  Let us build your digital marketing strategy using the most current techniques. 
Google Display Advertising
Google Pay Per Click should be built, from the ground up, specifically for the intention of your perfect client.  Google Display Advertising is the most common advertising tool which places your advertisement above and below the organic search results.  Display advertising using Google should be drive traffic to the same exact pages that we are using our SEO strategy to rank.
Google re-marketing can be a powerful tool in your online marketing toolkit.  We utilize Google's remarketing to continuously market to your potential customers who have already visited your website.  In many instances, customers will not convert the first time they are introduced to your brand.  Google remarketing lets you follow potential customers who have visited your website to reintroduce them to your offerings for increased conversions. 
Google Shopping Campaigns
If you own an e-commerce website with common items that are purchased on the internet, Google Shopping ads can be a powerful online marketing option.  Google Shopping lets your individual products to be displayed, with the available inventory, on Google's servers above the organic search results. 
Local Google Ads put your brand in front of your customers who are searching for your type of business in your area.  If you have a storefront, Local Google Ads use your customers geographic coordinates, coupled with your specific keywords to have your business displayed above the Map Pack in local searches.  
Google Ads as Part of a System

We work with our Managed SEO clients to provide an Affordable SEO Package that delivers a solid return on investment (ROI). We find out your business goals and leverage our experience to provide the most cost-effective Digital Marketing Campaign possible.
Ranking your website for keywords that do not convert into sales is NOT what we do. We look at all Digital Marketing Campaigns with a holistic approach and may apply Search Engine Optimization, Search Engine Marketing, Social Media Marketing, REmarketing, Content Marketing, Local SEO or a variety of other advertising options to achieve your business goals in the most cost-effective manner possible.
We strive to build long term relationships with our clients and we understand the only way to do that is to deliver to the bottom line.