One Click SEO is an SEO agency located in Little Rock AR, serving the entire state of Arkansas.  One Click SEO provides affordable Digital Marketing Services for ranking your website for the key search terms that matter for your business. Our goal is not just to get you on page 1 of Google, but to provide a measurable return on investment (ROI) for your marketing dollars.  Let's discuss the options for marketing your brand online and institute a holistic Digital Marketing plan for success.
Having a great website is of little benefit if no one ever visits it.  That is why One Click SEO has been focusing on Internet Marketing to grow online traffic for over 17 years. Many people are under the impression that when they have a website built, that SEO is included.  Although many web designers claim that, they put little effort into a long term Search Engine Optimization structure.
We focus on on-site SEO utilizing Google's best practices.  We also run link building campaigns to get high-quality backlinks to your site.  Our SEO Services also include strategic social media campaigns, back-link sculpting, high-level schema, and location-based SEO.  We even run Social Citation campaigns for certain businesses (such as restaurant SEO or healthcare digital marketing) who need reviews to rank well. We have many levels of SEO Services that we offer from small SEO packages for very specific needs to content marketing to fully Managed SEO.
Ready To Dominate Google?
Search Engine Optimization (SEO) has been the driving factor behind every major website for the last ten years. 
There is an old riddle: Where do you hide a dead body? On Page 2 of Google! Everyone has gotten this call . . . "I'm from the so-called SEO Consultant and we can get your website on the front page of Google. . . blah blah blah."  It doesn't work, by the way—and that's NOT what we do at One Click SEO.
Local SEO Agency
Local SEO is extremely critical for brick and mortar style businesses in the Little Rock area.  More and more people are using their cell phones or desktop computer to search Google to find local businesses in Little Rock.  Voice search on mobile devices has made having your Arkansas business show up in the "Map Pack" even more critical for walk-in traffic. Local SEO is quite different than traditional SEO Services in that Local SEO results show in a "special place" on a Google search. Although not recommended, technically you do not even need a website to show up for local searches, where the user is searching for local businesses in The Little Rock area.
Local SEO for brick and mortar businesses is derived from Citations on sites that rank and display local businesses, as well as the quantity and quality of online reviews.  In addition, for the most competitive Local SEO industries, such as restaurants, you need to have Google map citations created as well as high-level schema implemented on your website.  For best results, we recommend combining Local SEO with locally targeted Facebook Advertising to promote your Little Rock based business to drive walk-in traffic. 
 SEO Services for Arkansas
Little Rock SEO
Serving the greater Arkansas area, One Click SEO is the only true international website construction, search engine optimization (SEO), and digital marketing agency. We serve businesses locally, from coast to coast, as well as abroad.  
With offices based in Kennewick, Little Rock, and New Orleans, we provide proven and effective methods of ranking your website above your competitors.  And to provide an additional layer of protection and service to you, we only service one business per niche per locale.  We do not believe it is fair to our clients to take on more than one business per vertical in the same arena of competition.  How would you feel if your SEO agency was working for you AND your competitor both at the same time?  We know the answer to this question and we have the solution.  
One Click SEO serves clients locally here in Arkansas, as well as nationally and internationally, including Canada & Mexico. While many of our clients are large brokerages and enterprise-level firms, we also provide services for small businesses too. 
Our general specialty is in two broad categories of SEO – Local and National. Local SEO consists of marketing to your immediate surrounding area, while National SEO markets your brand nation-wide.  Whether you need Local or National SEO depends on your business model and the customer you're trying to attract.  
With Local SEO, we leverage the full power of the Google ecosystem to create a holistic strategy to drive Arkansas citizens to your website.  With National SEO, we follow Google Best Practices, constantly staying on top of updates and changes to the Google algorithms and search engine ranking placements.  
Google updates it's algorithm frequently, and the search engine landscape is constantly changing.  Techniques and strategies that may have been successful last year, or in some cases, last month, may actually harm your site's rankings today depending on the powers-that-be behind Google.  With this in mind, we are constantly monitoring, understanding, and adapting to the ever-changing search engine environment.    
For many business owners, SEO is a cloud of mystery.  SEO Agencies know this.  It is not uncommon to find an SEO who promises the world, but after months (or years) of paying, you end up with nothing.  This is not how we approach servicing our clients. For every client, we have a highly sophisticated Project Management System that YOU have access to and YOU receive regular and frequent notices of anything and everything done on your behalf, so there are never any mysteries or surprises.  
One Click SEO also DOES NOT lock our clients into contracts they can't escape from.  In fact, we don't have contracts at all. Only in this way are we "old school".  We operate on a "handshake agreement".  And while it must be understood that SEO is a long-term game, if for any reason a client is dissatisfied with our services, they are free to walk away.  
With that said, it is important to know that SEO results may take several months to realize.  Faster in some cases, slower in others… it all depends on the competition level of your business and the complexity of your business goals.  For Local SEO clients, sometimes results come in a matter of weeks.  And for National SEO, it may be a game of six months to a year to achieve the placement and traffic that you desire. Regardless of the service you need, however, we go to great lengths NOT to over-promise and under-deliver.  
One Click SEO has found great success in producing ACTUAL RESULTS that you can see with your own eyes.  If we don't believe that we can help you, we won't take your money in exchange for empty promises.  We do what we say, and we say what we do.  Whether you need small business SEO, large business SEO, or enterprise-level SEO, we have the tools, experience, and systems in place to deliver actual results – no clouds of mystery.   
If you're a Little Rock business owner in Arkansas who caters to consumers locally, regionally, nationally, or internationally, we have a proven track record of success for just about any type of business – from small local contractors, gyms, restaurants, Realtors and real estate brokerages, healthcare clinics and offices, Insurance Agencies, Mortgage Lenders, Chiropractic, Dental, and much, much more, we know what it takes to deliver the results and the ROI you're looking for and expect from an honest and legitimate master of the Search Engine world.
Dominate Little Rock Search Results
Having a great website is of little benefit if no one ever visits it. That is why One Click SEO has been focusing on search engine optimization at the center of our digital marketing strategies for almost two decades.
Many people are under the impression that when they have a website built, that search engine optimization is included. Although many web designers and website companies claim this to be the case, they put little effort into any Search Engine Optimization strategy.  
We focus on on-page SEO utilizing Google's best practices. We also run link building campaigns to get high-quality backlinks to your site. Our internet marketing services also include strategic social media campaigns, including Google+ and Google Places for location-based marketing.
We even run Social Citation campaigns for certain businesses (such as restaurants) that need reviews to rank well. We have many levels of SEO Services that we offer, from incremental A la carte services to fully Managed SEO campaigns. 
Although we work in all business verticals, we have extensive experience in a few, very challenging SEO niches.  We have deep roots in ultra-competitive industries such as  Real Estate Search Engine Optimization and Healthcare Digital Marketing. With many large companies dominating the industry and many large brokers with powerful websites, we are one of the few companies that can get you ranked.
We pride ourselves on providing a true return on investment for all of our long term customers and look forward to being your Arkansas SEO Company.
Search Engine Optimization is a very cost effective marketing strategy for your Little Rock business. Whether you are cherry-picking from our SEO packages or would rather our fully Managed SEO, our goal is always to provide a solid return on investment.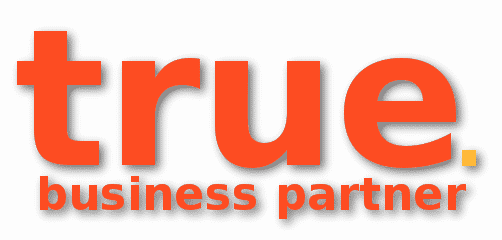 As your Little Rock SEO Consultant, we take time to learn and understand your business so we can create the best SEO Services to generate the RIGHT traffic to your website. We strive for long term relationships with all our business partners.
With One Click SEO, your spend decreases as your web traffic increases to your Arkansas based business. We do not try to "game" the system by exploiting weaknesses in Google's algorithm.  While some SEOs find short-term benefits from such practices, Google updates its algorithm frequently enough that these tactics, and often the SEO company itself, will eventually fail. 
Because we are not only a local Little Rock SEO Agency but a full Digital Marketing firm in the Arkansas area, we understand how all of the pieces of an Internet Marketing Campaign fit together to create synergy. 
Although our SEO pricing is extremely fair in relation to the ROI, in order to properly price the entire package it is best for us to understand your business model and your perfect customer.  To get started, feel free to review our A la Carte Digital Marketing pricing or request a custom quote below.  Another option is to simply give us a call or reach out using the below contact form.
Our
Arkansas SEO Services
Local SEO
Local SEO is best used for a brick and mortar type of Pasco business. Local SEO consists of social signals, social citations, and online reviews. Local SEO may also make better use of your city or location for the search terms focused on your business.
On-Page SEO
On-Page SEO consists of utilizing Google's best practices in the formatting of the website. It requires proper use of all HTML Headers, Meta Titles, Meta Descriptions, URL structure and internal links.
Search Engine Marketing
Search Engine Marketing (SEM) consists of combining the best of Search Engine Optimization (SEO) and coupling it with paid Search Engine Placements such as Google AdWords, Google Re-marketing, or Facebook Re-marketing.
Link Building
One of the single most important aspects of SEO Optimization is having quality websites that link to your Richland website.  Simply having a lot of links to your website from low-quality locations on the web can actually be detrimental to your Search Engine Optimization.  We focus on quality backlinks to ensure that your site ranks for YOUR clients. 
Advanced Schema 
Schema is additional code that is placed on your site that provides critical business information about your business.  Although not seen by the human eye, utilizing advanced schema gives you an edge over the competition. Advanced schema can assist in getting a rich snippet placement in Google search results.
Content Marketing
It is true that Google loves content, but not just any content.  You need all original, captivating content to separate your brand from the pack.  Content alone is also not enough.  You need a social media syndication process to get your content in front of the right people.
Keyword Research
Keyword research is the starting point of any successful Digital Marketing campaign.  We have an exhaustive process for determining what phrases and terms your potential clients are searching for.  Just because a certain keyword gets many searches does not mean that you should spend your resources attempting to rank for it. It's crucial that you choose phrases that don't just get searches, but search terms that convert into sales. 
Citation Building
A Citation is an online mention of your business name with additional business information, such as your phone number, address, website, or a combination of the three. Citations are important for ranking in Google's local search results, so the more of them you have from quality sources, the better your business is likely to rank. We create accounts with back-links on hundreds of Citation Websites such as Yelp with your consistent Name, Address and Phone Number (NAP)
Social Syndication
Social Signals are becoming increasingly important for Search Engine Rankings. Google looks very closely at the content that is being shared on Social Media to determine a brand's authority. Our proprietary social syndication system utilizes hundreds of real social media accounts on multiple platforms to get your original content viewed by your client base.  By applying proper on-page SEO on each blog post, leveraging your siloed website and internal link structure drives real authority to your "money pages".
126 Westfield Loop
Little Rock, AR 72210
(501) 288-9550